The entrepreneurial spirit has lived in Laura Merino-Franco since her childhood.
"I was the kid who sold bracelets and beaded cookies and lollipops at school," Merino-Franco said.
The entrepreneurial step she took at age 25 was a leap of faith, but not blind faith. She started her Minneapolis-based jewelry company, Primitiva Jewelry. But before taking the plunge, she had a few years under her belt in the traditional working world.
Merino-Franco received his college education starting at Normandale Community College in Bloomington shortly after leaving Colombia for the United States, then transferred to Minnesota State University. She graduated in 2014 and soon after started working for a construction company in Twin Cities responsible for the coordination and management of projects.
"I realize that I have lived a quarter of a century saying to myself: 'What are you doing? ""
And the jump was somewhat shocking, said Merino-Franco. The transition has posed a threat of vulnerability, especially after years of living a stable life with consistent paychecks. But the hopeful idea of ​​Primitiva was stronger than the feeling of instability. The idea took a long time to take off, said Merino-Franco.
"It took a long time because for me a lot of different things had to be aligned with my core values. It was never just about putting something up for sale to sell jewelry and just adding to the noise.
For Merino-Franco, jewelry should not only express his creativity, but should also be something meaningful, especially as a person who always felt connected to others.
"And I could use that as a vehicle to honor the beauty around me. I also know that I had to give back somehow.
After all, she studied psychology (and sociology) to connect more with people. Merino-Franco, a true entrepreneur at heart, also gives fitness classes around the Twin Cities. She is passionate about healing in all aspects of the world. Primitiva Jewelry was another avenue to explore.
The key to starting her business was aligning her core values ​​- creating pieces that were more than jewelry. Primitiva offers rings, necklaces and earrings, all designed by Merino-Franco, made by Colombian artisans.
"It becomes an amulet for whoever wears it," she said.
All of her pieces contain an affirmation such as "I am light" or "My intuition guides me". His first collection also featured a nature theme that included animals, such as deer.
The new collection offers a more heavenly design with stars and moons. The coins include gemstones and crystals such as obsidian, amethyst, emerald, and opals.
"There is so much power in positive affirmations. We create our reality with our thoughts.
After realizing that she could create something meaningful, Merino-Franco also wanted to incorporate her cultural roots into her jewelry by turning them into filigree pieces. Watermark is a form of intricate metalwork and can be found all over the world, from Mexico and Russia to Colombia. Merino-Franco wanted to use this ironwork in his jewelry.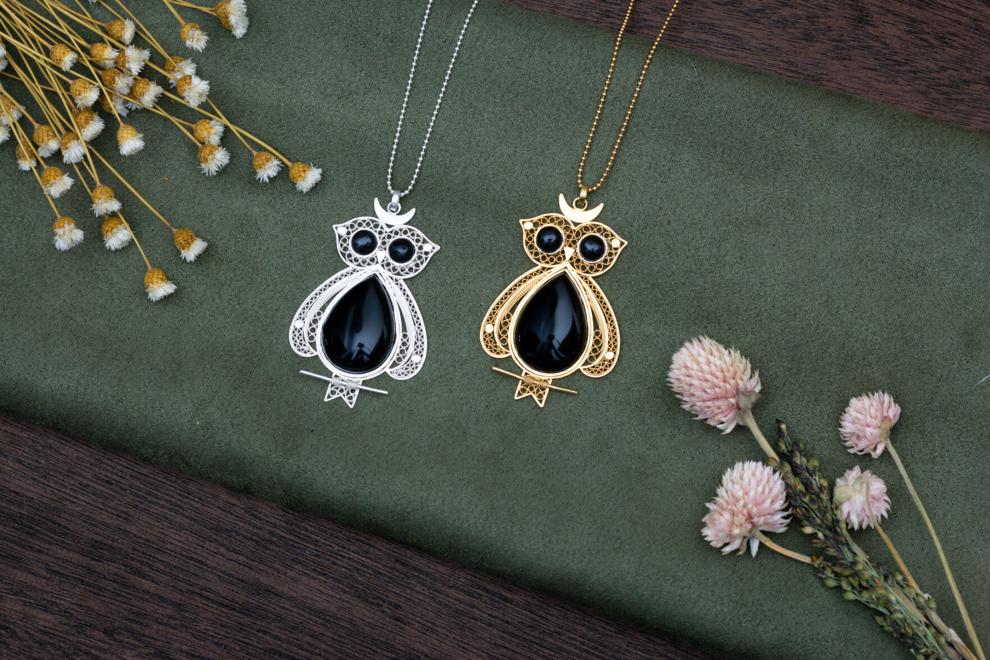 "It's the oldest way to make jewelry," she said. "There's this little town in Colombia called Mompox that's kind of like Mecca for that."
Mompox is in a remote area and a visitor has to fly to town by plane, then take a bus for six hours and finally hop on a speedboat to get to the scene.
And in this city, there are families – generations and generations – dedicated to the watermark and she went there to talk to the artisans. She wanted to make sure that there was a good alignment between her designs and the artisans who would create the separate jewelry.
"I found a group of artisans who were ready to do it. I'm really happy to be able to highlight them and empower them. Not only financially but also to be able to showcase their art, their skills.
It was a bridge that she was able to build to connect her new home and new culture, namely Minneapolis, to her cultural roots.
Merino-Franco met a few groups of artisans before joining the group that creates the jewelry. She wanted it to be fair.
"I wanted the people who really like (the watermark) – to really put all that energy on it and feel it."
Each piece can take up to 12 hours to make. For Merino-Franco, the energy that is put into each piece of jewelry is important.
"You have someone with your hands, who touches this room and does all of these things, so whatever that person feels and whatever intention that person is for that person, is going to be transferred to this room," she said. declared. "It is important to have this good intention and to love it from the start."
Finding the group that could help him achieve his dream was important, especially in offering fair compensation for the artisans.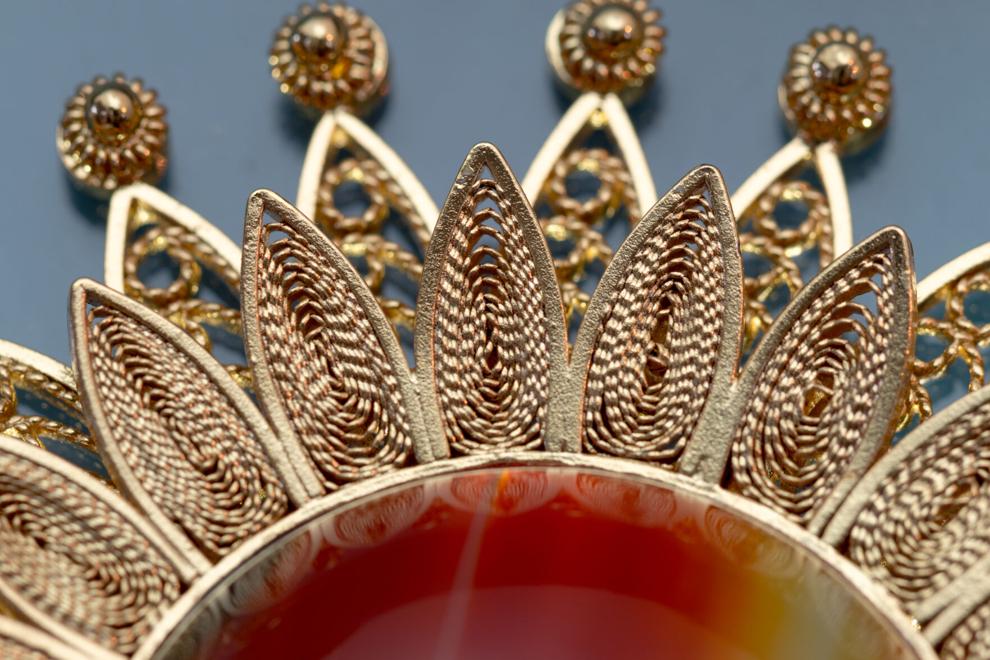 "People are paid way above average and that's because I recognized the hard work," she said. "And in Colombia, it's unfortunately a Third World economy where the third payment doesn't really exist and they are constantly exploited, especially artists. They are not valued as they should be.
The process of creating Primitiva, from designs to artisan research and finally to production in 2019, took around two years. But the last aspect Merino-Franco wanted to fit in was to kind of give back.
"If the universe allows me to create this, which is my dream, and I can't take, take, take, we still have to give."
Primitiva, an online business, uses recycled packaging, recycled paper, 100% compostable envelopes and, more importantly, said Merino-Franco, it has established a relationship with a nonprofit, One Tree Planted, who plants trees. Primitiva donates money for every purchase. They are currently planting trees in the Amazon and the Andes.
More locally, Merino-Franco plans to donate to nonprofits that focus on racial justice and other missions close to his heart.
"Especially living in Minneapolis, that's where (things) happen all the time," she said. "I feel the pain, I see it. And I would love to continue to donate in any way I can and help in any way I can to this community.